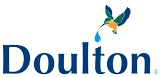 The Doulton Ultracarb Single Undersink is a quality, cost effective method of water filtration.
Ideal for office or home use and is conveniently located under the sink with a separate chrome faucet neatly placed wherever you wish on the sink.
The single undersink water purifier is simple and fits easily into small spaces – ideal for the caravan, camper or boat – but just as effective in the home or factory.
This system meets The WaterMark specification AS/NZS 3497:1998 Amdt 1 2001 Drinking water treatment units—Plumbing requirements. Certificate Number 23124.