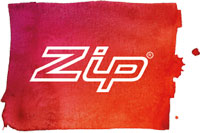 Enjoy pure-tasting boiling, chilled and sparkling water flowing from the simplest of touches with the new Zip HydroTap Classic Plus G5.
With sleek design and slick function powered by our most advanced technology, the HydroTap G5 has more personalised settings and features SteriTouch® for enhanced hygiene. It's not just water, it's water at its best.
Available in Bright Chrome, Brushed Chrome, Matte Black, Gunmetal, Brushed Gold, Brushed Nickel and Brushed Rose Gold.