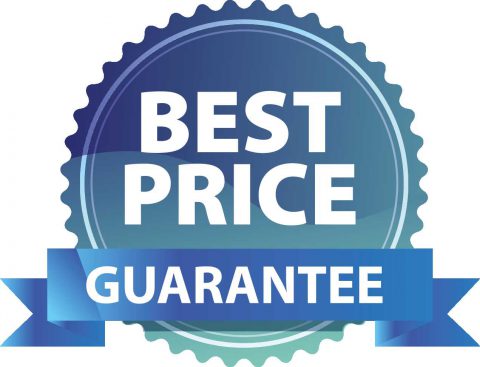 At The Water Shop we boast being able to provide our customers with the cheapest water filters on our water filtration products with our best price "GUARANTEED"! Why would you shop anywhere else.
Why Choose The Water Shop?
Certification of products
We take pride and pleasure in only providing the best. Our products are certified and fully tested to meet or surpass the AS/NZS/IS9002 and Australian Plumbing Standard MP52. You will find leading products from the biggest names in the industry, such as Doulton, Omnipure, ZIP, Sprite Showers and many more.
Over 25 years professional experience
Founded back in the 1980's, we carry long standing relationships with the leaders in the water filtration industry. Now, being recognised as the leader in our field we continue offering efficient, effective, economic and hygienic alternatives to bottled water.
Australian owned & operated
Founded and established to this day in Sydney, Australia, we are proudly 100% Australian owned and operated. Our systems too, are built and tested here in Australia.
Superlative service warranty
Our team of professionals here at your service, comprise Gold licensed senior plumbers with as many as 16 years experience with us.
Customer satisfaction promise
We place all confidence in the products we provide. If you are not 100% satisfied with your purchased system or product – let us know! We will do what it takes to ensure your satisfaction.
5 year warranty
All the products and systems provided here at The Water Shop are supported by a minimum 5 year warranty against manufacturing workmanship defects.
Complimentary service reminder
To allow you peace of mind, when your service is due one of our Service Operators will be in touch. Dependent on your preference, we can then either arrange for our qualified Service Technician to come and carry out the service or, if you prefer, to send out the appropriate cartridges alongside a brief set of instructions.
The Water Shop products have been tested, certified and awarded the Australian Water Mark Standard. Australian plumbing codes require the water mark approval before a water filtration product can be installed by a licensed plumber in your home. Our products give peace of mind to the consumer knowing their system and all components will comfortably withstand Australian Mains Water pressure. Unfortunately numerous consumers have reported suffering varying degrees of flood damage to their homes and the inconvenience associated with it by purchasing cheap non watermark approved water filters on the internet.Our systems are guaranteed to remove from your tap water the contaminants we claim as verified by independent test reports from certified laboratories.
Every system we sell is hand built and tested in Sydney in compliance with Australian water mark standards from American, British and Australian components.
With so many years of experience we have every confidence in providing you and your family the best available in water filtration technologies.
CAMMERAY
Address – 425 Miller Street Cammeray NSW 2062 Australia
Fax – 02 9458 1199
Opening Hours –
Weekdays 9am – 5pm
Saturday 9am – 4pm
Sunday Closed
STANMORE
Address – 342–350 Parramatta Road Stanmore NSW 2048 Australia
Opening Hours –
Weekdays 9am – 5pm
Saturday 10am – 4pm
Sunday Closed